USHBC Starts With Us! We are bringing the vision for the Strategic Refresh to life delivering the knowledge, programs and content for you to use to grow the value of blueberries.
Your support will complement the full spectrum of campaign initiatives now underway. In fact, we will recognize and reward best efforts by marketers, growers and stakeholders for amplifying the campaign with industry swag and more. Be sure to use #TheBlueberryMethod when posting and sharing. Together, we can have a greater collective impact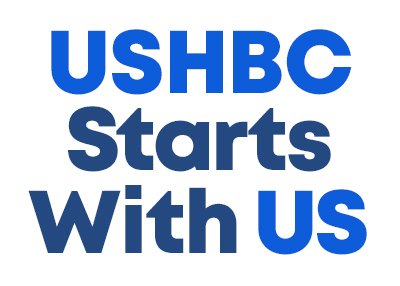 Brand Assets
Find colors, logo, and typeface lock ups for The Blueberry Method graphic standards.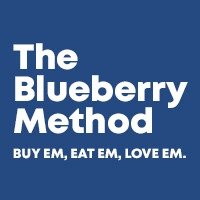 Brand assets include:
Tagline Horizontal Blue (PNG)
Tagline One Line Blue (PNG)
Tagline One Line White (PNG)
Tagline Horizontal White (PNG)
Colors (JPG)
The Blueberry Method Lockup Blue (PNG)
The Blueberry Method Lockup White (PNG)
Recipe Images
Photography of blueberry packed snacks, mini meals, treats and beverages that makes the eyes widen and the mouth water.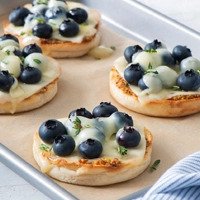 Recipe images include:
32 photographs of blueberry recipes (JPG)
Recipe Cards
A collection of 12 recipes to help the whole family snack better all day long.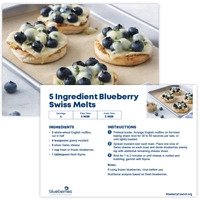 Recipe cards include:
12 detailed recipe cards (PDF)
Social Ads
Find social posts to promote blueberry snacking, including health messaging and inspiration from the mind behind The Blueberry Method.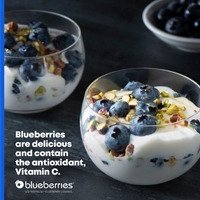 Social ads include:
7 x Static social messages (1200×1200 JPG)
2 x Animated social messages (1200×1200 MP4)
3 x Recipe videos (1920×1080 MP4
Display Ads
Display advertising to promote blueberry snacking, including messaging for heart healthy snacking. Files available in HTML and are fully customizable as needed.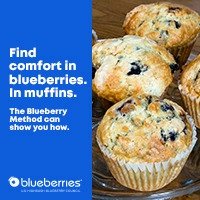 Display ad dimension are: 160×600, 970×250, 728×90, 300×600, 320×480, 320×50, 300×250
Display ads include:
Snack with Your Heart (HTML)
Reward the Body (HTML)
Find Comfort in Blueberries (HTML)
Counteract the Chaos (HTML)
Recipe Videos
Find how-to videos of easy and delicious snack recipes that put blueberries front and center.
Recipe videos include:
No-Bake Blueberry Coconut Energy Balls (MP4)
Blueberry and White Chocolate Dream Bars (MP4)
Blueberry Basil Frosé (MP4)
Blueberry Trailmix (MP4)
Easy Blueberry Fruit Leather (MP4)
Slow Cooker Blueberry Cinnamon Roll Casserole (MP4)
Slow Cooker Meatballs with Blueberry Sriracha Sauce (MP4)
Blueberry Toast 3 Ways (MP4)
Blueberry Turmeric Smoothie (MP4)
The Blueberry Method Ad Campaign Videos
We need your help to spread the word around Dr. Barry Azul and his problem-solving blueberries. You can share the videos from our YouTube channel across social media. Be sure to use #TheBlueberryMethod when posting.
Campaign Information
Learn more about our plan to rollout The Blueberry Method through paid advertising and partnership programming.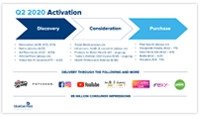 Campaign information includes:
2020 Consumer and Health Campaign Update (PDF)
Q2 2020 Activation (PDF)
Statement to Retail (PDF)