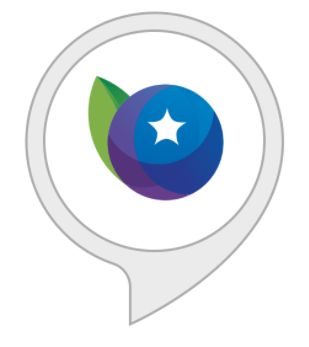 "Alexa, add the skill A Blueberry Boost!"
USHBC has launched the first-ever blueberry Alexa Skill – A Blueberry Boost! Consumers can use A Blueberry Boost to ask Alexa any questions they have about blueberries, whether they're shopping, meal planning, baking, cooking, or hosting an event. Alexa answers with pre-written responses from USHBC that include recipes, tips, kitchen hacks and more!
Brought to you by the

Let's get started!
From digital advertising, social media content, tip sheets and more, our Alexa Skill: A Blueberry Boost Toolkit provides you with everything you need to promote this amazing new feature. Use these resources to show your consumers, community and partners why A Blueberry Boost is the perfect feature to enhance their life with new ideas and reasons to grab a boost of blue. Click below to jump down to access the following resources:
Step-by-Step
Instructions Tip Sheet
Not sure what Alexa is or what she does? Simply download this resource for super simple and effective tips on how to download and use A Blueberry Boost.
Social Media Content
Celebrate the launch of A Blueberry Boost on your personal and professional social pages with a fun post. The social graphic comes in a square format ideal for Instagram, Facebook, Twitter and LinkedIn. Just click on the individual image and download directly from this page. Plus, we've made it even easier for you with a suggested caption – just cut and paste and you're ready to go.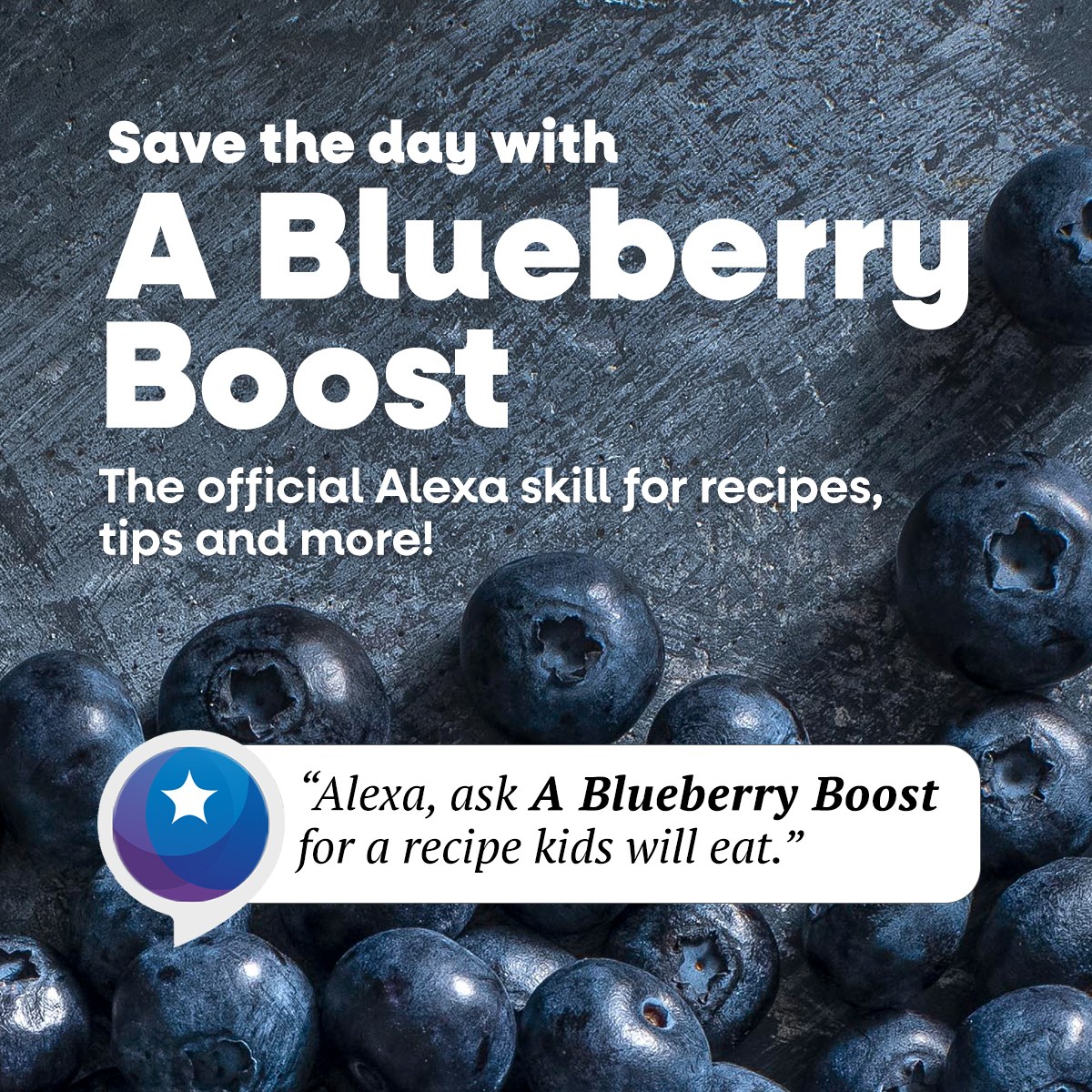 Suggested caption:
USHBC's very own Alexa Skill, A Blueberry Boost, provides ALL kinds of ideas and inspiration for eating more blueberries in more ways throughout the day. It indeed is BERRY helpful. 😉 Tap the link in our bio to get the Alexa skill today!
Digital Content
Use our Alexa Skill digital content for digital advertising, banners on your website, newsletter content or in varied digital marketing materials. Click the thumbnails below to download the digital content in two different sizes: 640×250 and 300×600.
Encourage your customers, partners and community to seek blueberry usage ideas, recipes and health info right at point-of-sale with a fun and interactive QR code. Place the QR code on your packaging or share in your digital promotions to automatically take them to the skill download page on Amazon. Just click on the QR code to download.