Topics in this issue of Behind the Blue: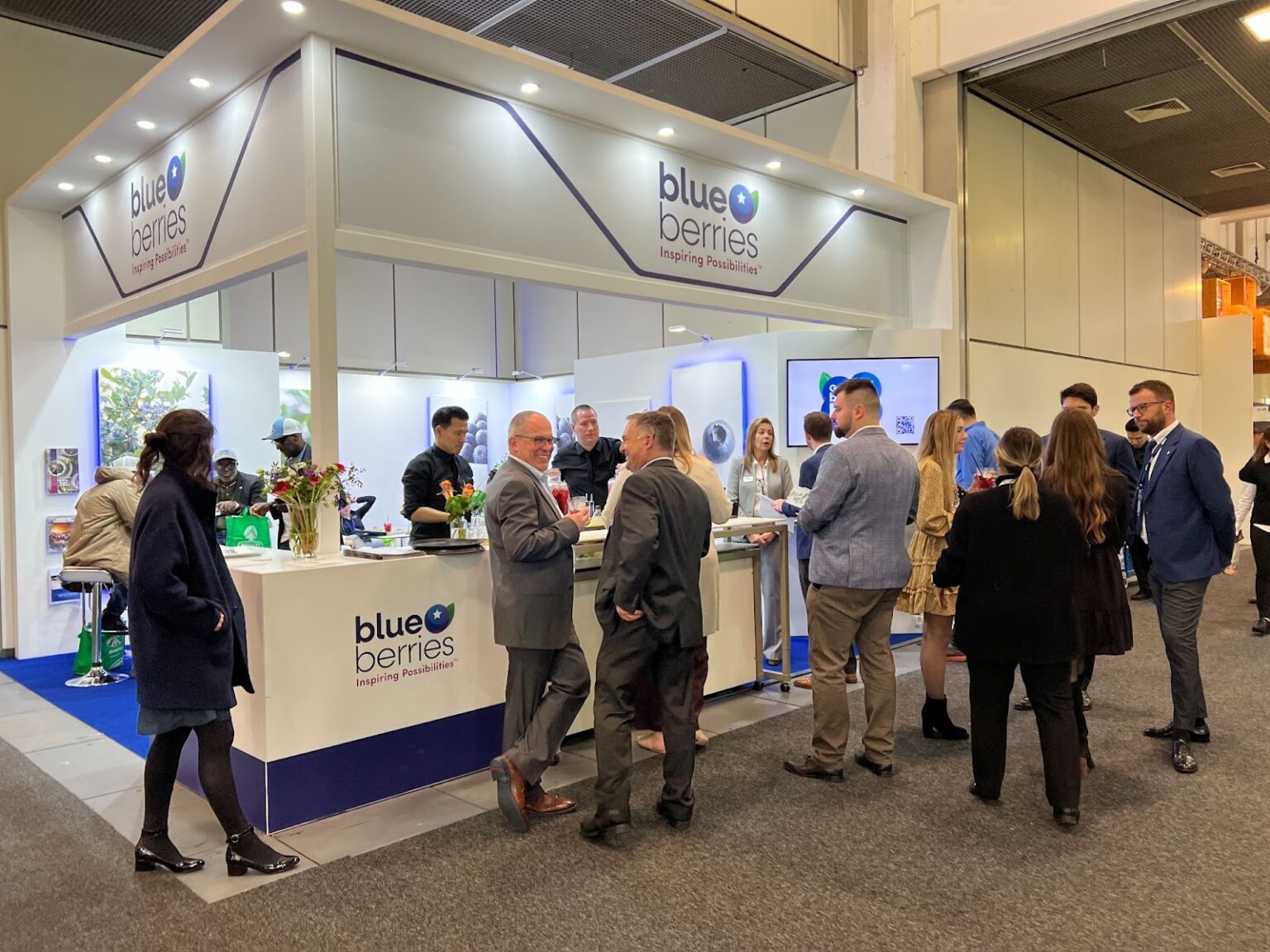 USHBC represented blueberries at the Fruit Logistica conference in Berlin in early April. The team included USHBC President Kasey Cronquist, Vice President of Global Business Development Alicia Adler, Vice President of Engagement and Education Amanda Griffin and Global Business Manager Renata Dalton. Thanks to those who joined us for a reception at our booth on day 2 of the conference!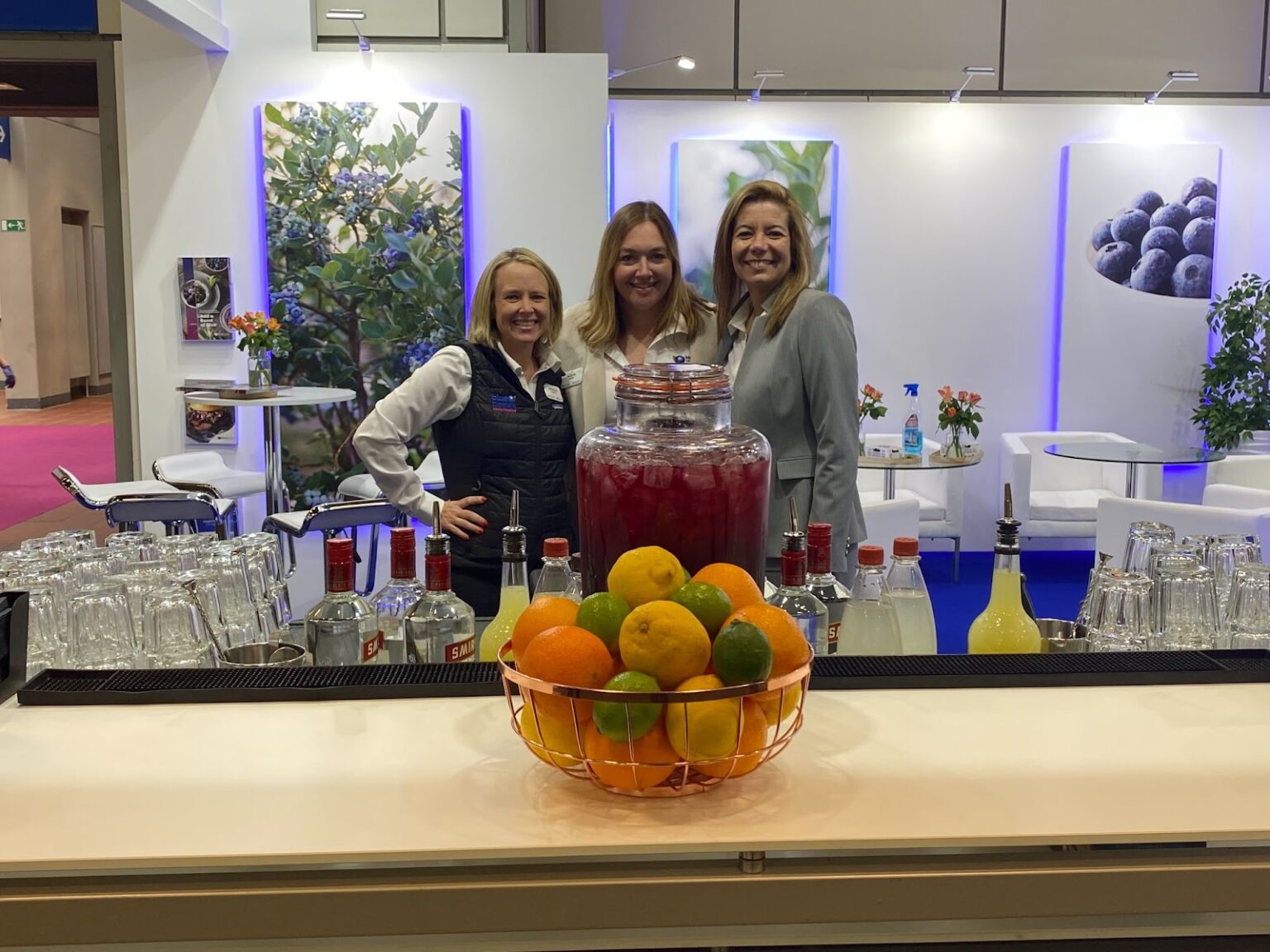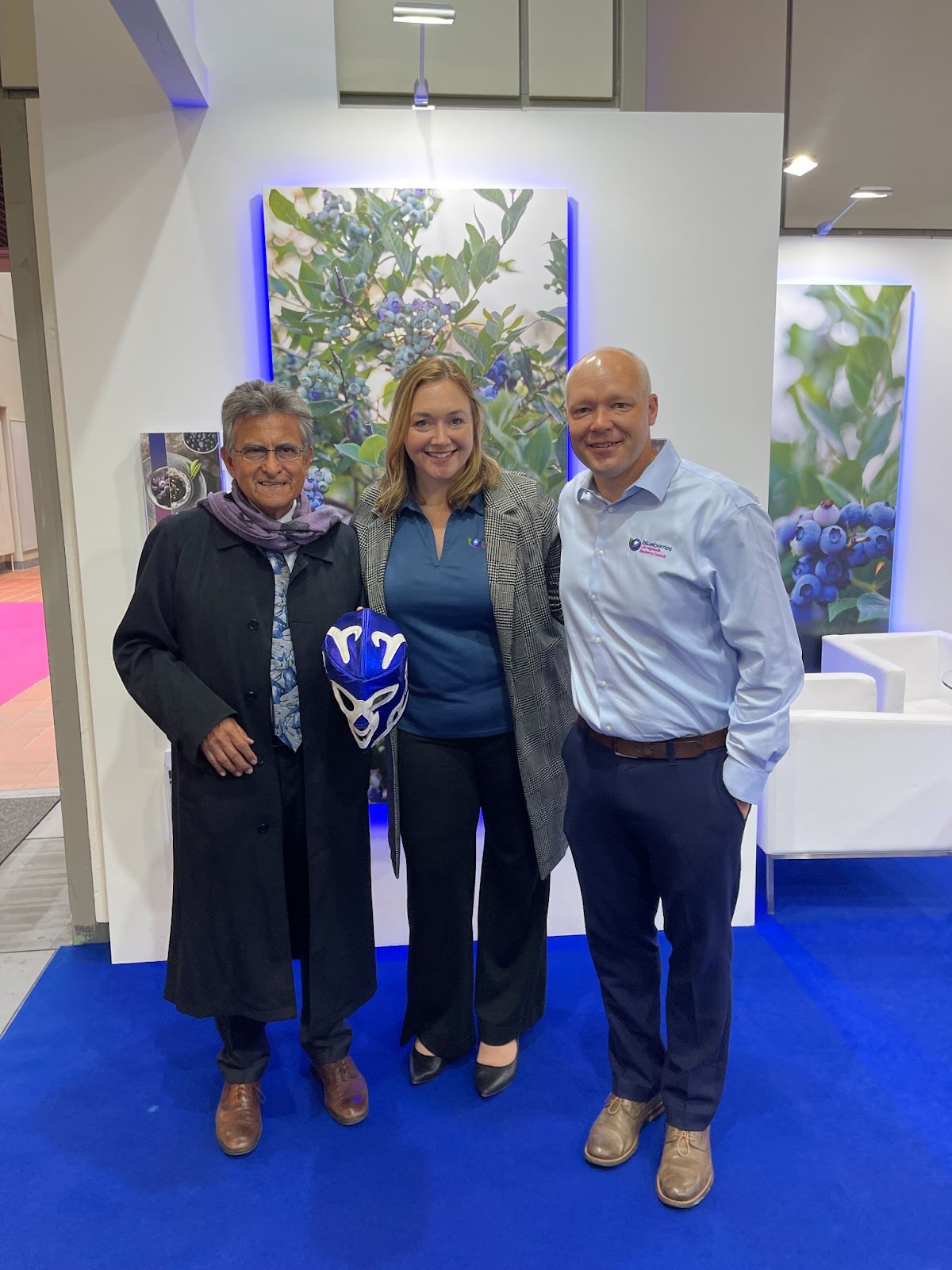 Throughout the event, the USHBC team spent time meeting with importers from various countries regarding our existing export program and our strategy to make blueberries the world's favorite fruit. The team also met with solution companies to learn more about new technologies and innovations to elevate the blueberry industry.
USHBC is continuing to hit the road in 2022 to meet stakeholders from across the blueberry industry. Join the USHBC team at the 15th Annual Food Evolution Summit, coming up in Scottsdale, Arizona, on June 27!
The application period for the first ever Blueberry Industry Leadership Development Program recently closed, and USHBC received a strong selection of applications from stakeholders across the blueberry industry. Thank you to those who applied or helped promote the program! Applications are now being reviewed and evaluated by the selection committee. Top candidates will be interviewed in coming weeks, with plans to finalize the class selection next month.
The selection of applicants is the sole responsibility of the USHBC Industry Leadership Program Selection Committee, which is made up of USHBC board and committee members, and other volunteering blueberry industry stakeholders. While USHBC staff will have a role in facilitating the review of applicants, the selection committee will ultimately decide which fellows are chosen for the program.
As a reminder, fellows will be selected based on the following criteria:
• Demonstration of leadership potential.
• Passion and commitment to the success of the blueberry industry.
• Career relevance to the blueberry industry.
• Professional credentials.
• Letters of recommendation.
Stay tuned for updates and if you have questions in the meantime, reach out to Amanda Griffin at [email protected].
National Blueberry Pie Day is on April 28 of each year and USHBC is ready to help the industry celebrate! This holiday is another reminder of the versatility, excitement and deliciousness that blueberries can bring to family tables everywhere. We've prepared a National Blueberry Pie Day graphic for you to use in retail and digital channel promotions. Find it live now along with other marketing resources on the Grab a Boost of Blue industry resource hub.
While you're there, take a look at our brand new toolkits for Brain Health Month and National Blueberry Month. We've made marketing simple by offering a variety of resources, creative tools, recipes and more – available to download at no cost. These toolkits are available now so you can leverage USHBC's national promotion periods and begin your marketing planning early to ensure a boost to blueberry awareness and demand.
To access this asset and take a look at what else is coming up, visit our Grab of Boost of Blue Industry Resources page. If you have any questions, please reach out to Jenni Sparks, vice president of marketing and communications, at [email protected].