Topics in this issue of Behind the Blue: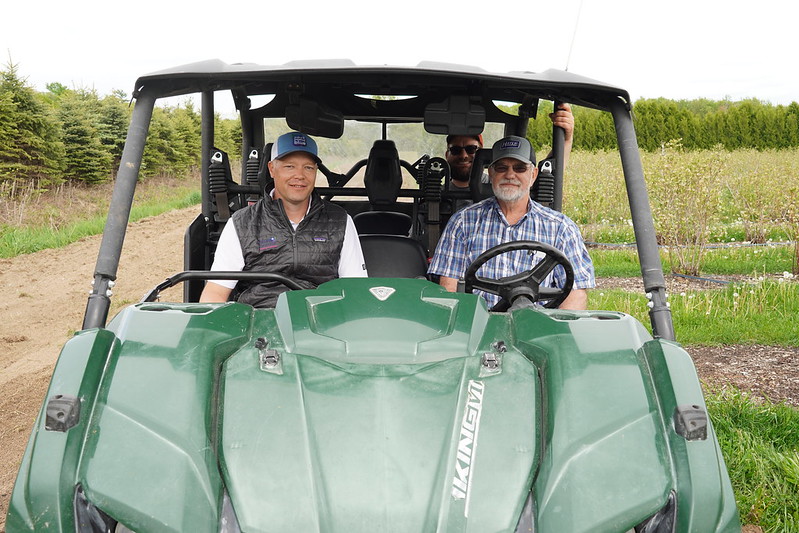 We've got an exciting way for you to help tell the blueberry industry's story – submission of a short video by June 10!
To kick off National Blueberry Month and generate news coverage about USHBC's 31-day social media challenge to consumers, USHBC is hosting an event for media in June. We're creating an immersive experience that will allow media representatives to interact with our Blue Crew influencers and learn about the many benefits of blueberries.
The event will also include an in-person appearance by USHBC Chair Shelly Hartmann in a "Meet the Grower" feature. We also want to highlight videos from blueberry growers for the media to interact with. These videos also serve as valuable content for our website and in future social media posts throughout July and beyond.
We'd love for YOU to share a short video talking about what you love! This is for the consumer audience, so pretend you're having a conversation with a neighbor or stranger.
1. Briefly introduce yourself: Hi, I'm (name) from (company) in (location).
2. Answer one of the following questions (do not repeat the question, just say your answer):
• What is a fun fact about blueberries that many don't know?
• What is your favorite way to enjoy blueberries?
• What is your favorite blueberry recipe?
• Do you prefer sweet or savory with your blueberries? Tell us why.
• What is your secret flavor/ingredient (other than lemon) for pairing with blueberries?
• What is your favorite memory of blueberries?
• What do you appreciate most about being a blueberry grower?
3 Steps to Capture the Best Video:
1. Feel free to film on your phone, holding the phone horizontally is best.
2. Keep it short. Videos should not exceed 20 seconds. Be mindful of any background noise in your surrounding area and make sure your face is well lit.
3. Film in the ideal environment to help tell your story, such as out in the field or a notable location in your facility. Upload your video HERE.
Please submit your video by June 10.
Capitalize on National Blueberry Month this July with tip sheets, recipes, social media content, ads and more from the USHBC National Blueberry Month toolkit. Ahead of the biggest month for our industry, USHBC is hosting a kick-off event for national media on the evening of June 28 to generate interest and coverage of our partnership with No Kid Hungry and the 31-day consumer challenge to get consumers posting about blueberries and helping to raise money to feed hungry children throughout the summer. Keep an eye on USHBC's social media channels to see and share the live content from the event. And on July 1, watch your email for a fun "sizzle video" to use on your channels to kick off the month in a big way. Start the domestic blueberry season right by giving your customers fresh ideas all month, enhancing your social media plans, driving retail promotions and capitalizing on digital tools.
Plus, Brain Health Month starts in June! Check out all the resources in the USHBC's Brain Health toolkit, including ready-made social media content and digital ads, tip sheets, recipes, blueberry images and more.
Nearly 6 million older adults in the United States live with dementia, with limited treatment options available. A study recently published in Nutrients found that blueberries have cognitive benefits, making now the perfect time to inspire consumers to think about brain health and ways to improve focus and memory.
USHBC has the tools and resources you need to encourage your audiences to grab a boost of blue during these summer power periods. Tag @blueberries or let us know how you're using the materials so we can recognize you as an industry champion!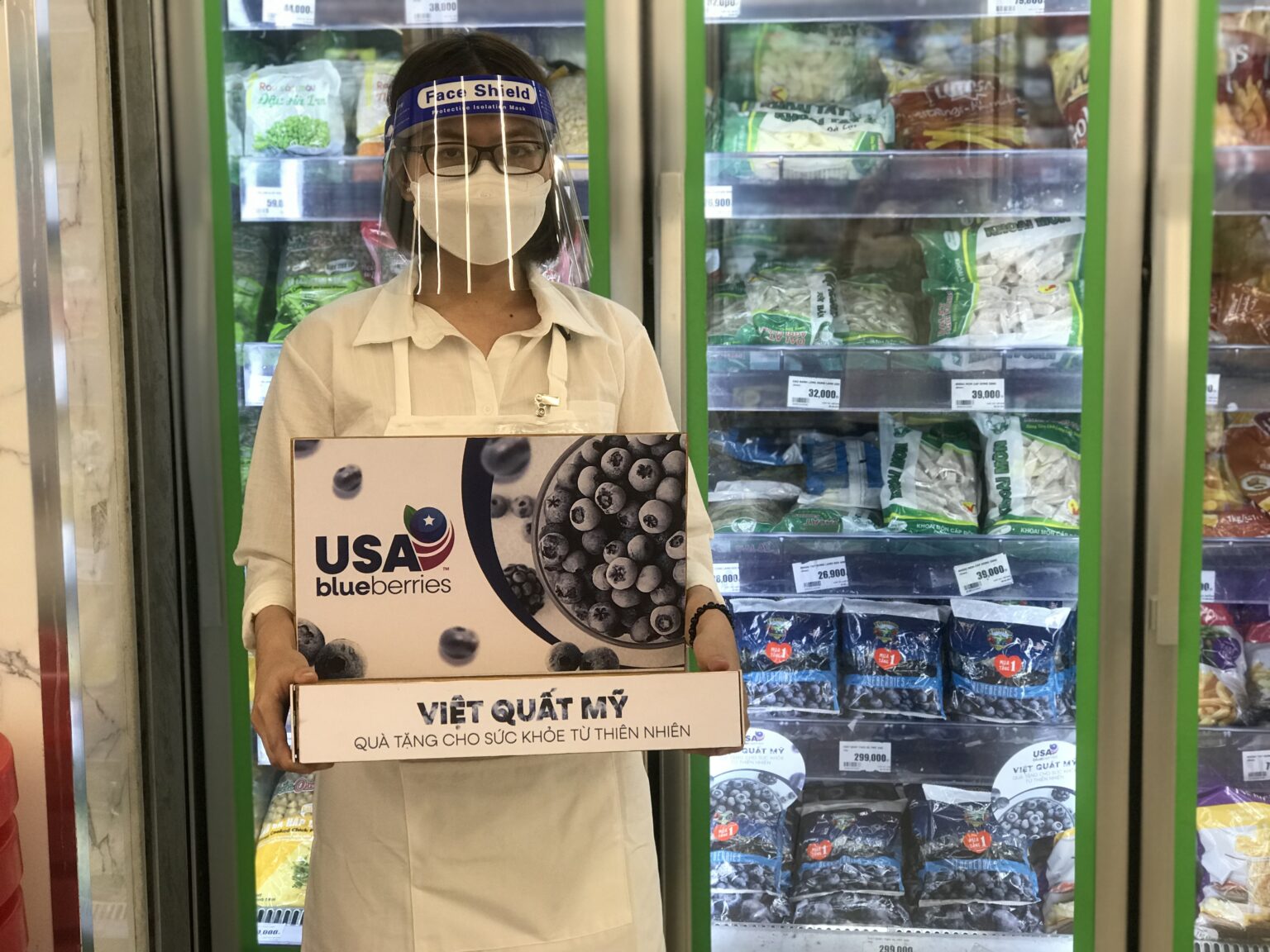 In April, fresh USA blueberries arrived in the Vietnam market! As USHBC continues to promote exports around the world in 2022, we can learn from 2021's challenges and use that information to drive a successful export season.
Last year, the blueberry industry had to change its approach to the Vietnamese market. With government enforced restrictions on supermarket sampling, USHBC and industry stakeholders needed to find new ways to reach customers. While some USA commodities shut down retail activities altogether, USA Blueberries met with marketing staff at retailers large and small to develop strategies to keep USA Blueberries' momentum going.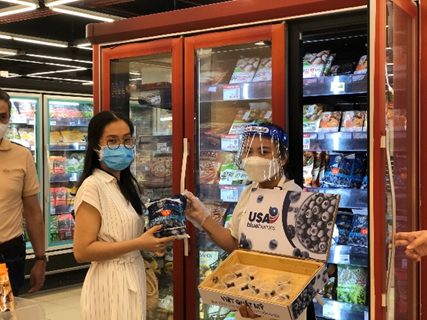 Store chains were thrilled to have the support, and the campaign garnered thousands of social media posts and goodwill from stores and customers.
In 2021, the pandemic also challenged frozen and dried blueberry channels. In the fall, USHBC worked with major importers and distributors of dried and frozen blueberries to develop a mix of online and in-store promotions. These promotions helped turn around slumping sales and raised spirits in the marketplace. With confidence about the upcoming "Tiger Year," USA Blueberry importers and distributors are preparing for orders for the new year and beyond. The activities helped strengthen brand loyalty for USA frozen and dried blueberries well into the future.